Well peeps, I just spent the most fabulous weekend in New York and all I can say is WOW. Is is possible to fall in love with a city? It must be because I cherish every moment I am able to spend in the Big Apple. I went up for a friend's 40th birthday. All of us live in luuuuuuuvley Memphis and decided to make a long weekend of it. One thing that made this weekend really nice was that we had no plans. Now those of you that know me know that I am the ULTIMATE planner. (Some haters have slandered me as a control freak, but I think they're jealous of my superior organizational skills.) I must say however, it was really nice not to know where we were going or what was going to happen. Spontaniety, people - taht's what I'm all about. We spent a lot of time wandering SoHo and Greenwich Village, just looking around. My friends spent tons of money. Me being the poor red-headed stepchild that I am, was unable to purchase several shirts at a hundred bucks a pop. But that's ok. The Village was especially fun as I had not spent much time there at all and got to see a completely different side of the city. One night we went to have drinks at the Oriental Mandarian Hotel in the Time Warner Center. This is the most expensive hotel in the city. Rooms start at $2500.00 a night (or so I'm told). The kicker is that the lobby is on the 35th floor overlooking Central Park and Central Park South. One of the best money shots in the city. We had quite expensive cocktails and some h'or doerves that we didn't order. But it was spectacular to see the city go from dusk to darkness. Two completely different views, each one awe inspiring.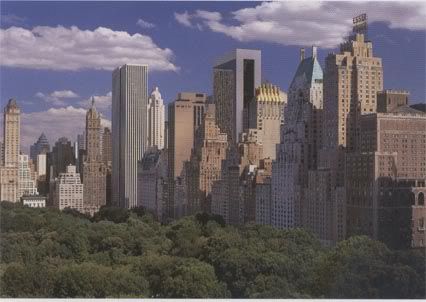 However, it was two other things that really made this trip stand out. One was that we went to
Tony and Tina's Wedding
. Now, I don't know how many of you have been to this - but let me just say it is a HOOT. It's an off-Broadway show that is more interactive than just a show you go and watch. You are actual guests at this wedding party and reception. It is My Big Fat Greek Wedding meets the Sopranos. Compeletely over the top. They feed you dinner, wedding cake and champagne. And as the evening wears on, the "family" drinks more and the reception disintergrates. Fights start. One girl starts stripping. They will come to your table and gossip with you about the other family members. I especially enjoyed it when the absolutely burning hot gay brother of the bride came and danced with me. Apparently, this show has been around for 20 years, but I had never heard of it. Also, I am told it travels - so if it comes to your city, most definately go see it. If you allow yourself to really get into it you will have more fun than you can shake a stick at.
The other thing that really stands out is that my 40 year old friend and I frequented a few gay bars. And I made a friend. A firefighter from Queens. How sexy is that I ask you. And I will tell you -- very.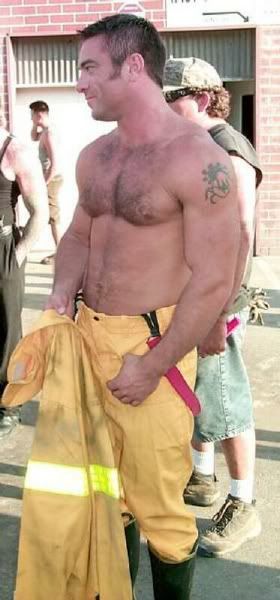 My weekend was WAYYYYYYY too short. But the city was perfection and the company I kept was priceless. I will soon post some of my photos up and soon as I (the non-computer geek) can figure out how to do so...In the meantine, yall will have to settle for these...