Book report time again, bitches. I tell you, I just got finished reading one of the most fun books I have read in a long, long time.
Tales of the City
by Armisted Maupin. I realize that I may be the last living person on the face of the earth to read this book. It was written in 1978 as a serial in whatever the San Fransisco paper is and has spawned 6 sequels. The story centers around a young woman vacationing in SF and, on the spur of the moment, decides to move there. She rents a room from a woman who is a landlady in an apartment building. What follows is pure literary magic.
The chapters are very short, only a couple of pages each, and the entire book is mostly dialog driven. If you're looking for long epic prose, this ain't it, babycakes. But, it is very readable and a very quick read. I will admit it took me about halfway through the book to get hooked, but once it happened, I could not put it down. I would read it at breakfast, on my lunch hour and in bed at night (on those few nights when no one else was joining me -- wink, wink). There are a lot of characters who are very diverse in their backgrounds (gay, straight, inter-racial) but are all connected. And it will blow you away how the connections are made. There are a couple of gut-punch moments that will almost take your breath away. Of course, now I have had to run out and get the first of the sequels, entitled imaginatively enough
More Tales of the City
, closely followed by ... wait for it ...
Further Tales of the City
.
Don't let the titles fool you. They are really fun, light summer reads. It is kind of like a time capsule, as the setting is the late 1970's SF before cell phones and fax machines and all our technological shit that was supposed to make our life better, but has somehow managed to complicate it more. But you do kind of forget that the setting isn't the present. There is a lot of sex (not graphic) and rampant drug use, which we all know has absolutely no correlation in the gay community at all. This was pre-AIDS time; however, I believe some of the subsequent books deal with some of the characters becoming positive.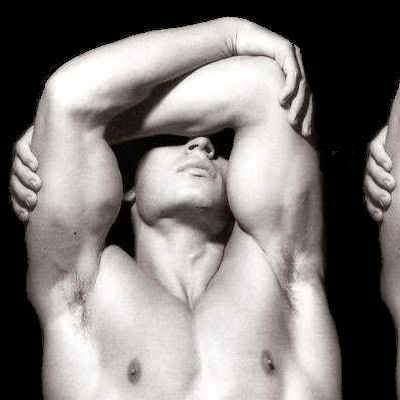 Having done a little research on the book and the author, I was amazed to discover how popular this book has become over the last 30 years. Back in the early 80s, PBS aired a mini-series of the book that apparently was highly controversial at the time as it was the first time that two homosexuals were shown kissing on television. From what I read about the mini-series, it was critically acclaimed and popular as well. It is now in my Netflix queue. If you are looking for something to read and are one of those people like me who have been living under a rock and haven't read it, give it a try. I think it will be a fun and rewarding read. Now, I wish I could read it at work...