This is one pissed off fag here. I have been doing battle with the Evil Empire, otherwise known as AT&T. I HATE AT&T -- HATE THEM, HATE THEM, HATE THEM. As it happens, I have not had a dial tone on my land line since last Monday. On Tuesday I called the Unholy Axis to let them know and I got ... gasp... a recording. The recording wanted me to press this and that and leave my number WHICH I DID and no one ever got back to me. So on Thursday I called back and, praise baby Jesus, I got a live person, who after speaking with her, I wished she were not amongst the living. This was the most arrogant bitch I have ever spoken with. She claims that the recording told me how to trouble-shoot my phone (which it did not). She said if a technician is scheduled, she will probably have to charge me a fee. She (evil, maniacal robot) told me to unhook my line from the jack and wait a couple of minutes. I did this 4 times and nothing seemed to work.
So I called back on Friday and completely lost my religion. I do NOT suffer fools gladly. The jerk that I finally got on the phone said he had no record of me having called the day before. I said I was sure my next bill would reflect the fact that I have not had service in a week. He said he could not verify that. At this point, I gave into the dark side... I screamed into the phone that I had called Tuesday (which he had a record of) and that I was calling back today (Friday) to say that I still don't have service. HOW HARD IS THAT TO UNDERSTAND?!?!?!?! Blood pressure going up just thinking about it. He said that customer service, not repairs would have to adjust the bill. That is funny, I replied, because they said repair would have to deal with it. I pontificated at length that this is supposedly a Dow Jones Industrial major corporation with stockholders and all that -- whose employees are COMPLETELY INCOMPETENT!!! The left had doesn't know what the right hand is doing. My right hand knows what it is doing. My right hand wants to slap someone...repeatedly.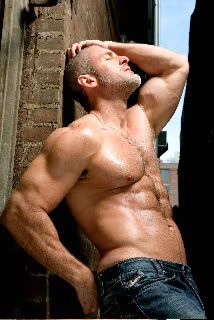 He finally said he would schedule a service technician to come out to my house...Saturday between 2-6 in the afternoon. I said that was impossible since I have to WORK FOR A LIVING!!!! I gave them my dad's cell number and said to call him and he would meet them. According to asswipe, this may or may not work. I told him in no uncertain terms to read my lips and MAKE. IT. WORK. (As you can tell, I do not deal well with ignorance).
Dude came out and checked everything and could not figure out what the problem was and had to go to some box down the street. That was not the problem, so he climbed to the top of the telephone pole and discovered that vines had wrapped themselves around the line and pulled it apart, probably due to wind or rain. He repaired it and now I have to call these brain surgeons back to make sure my bill is properly credited.
I wanted SOOO BADLY to cancel my phone completely, but I have always thought it was very ghetto just to have a cell phone and no land line just for back up. I have had the pleasure of dealing with these rocket scientists once before when I had them as my long distance carrier about 10 years ago when I first moved into my house. I didn't use the service very much since I just got my cell phone at the time. I would get billed for the service and then the next month I would get a really low bill. This happened for a couple of months and then I would get a whopper of a bill. After calling said rocket scientists, I was told that they were billing me every three months because it was easier for them. AHHHHHHHHHHHHHHHHHH --- easier for THEM. Well, I was SO glad to hear that. It warmed my heart to know that THEIR jobs were made so much easier by billing me every three months. I told them I realize that it is a foreign concept to consider...oh, I don't know... the CUSTOMER!!!!! and that perhaps, just perhaps, they could bill me every month. This suggestion was not met with great enthusiasm - so I told them to cancel the service completely, via means of rectal insertion of their instrument. I even wrote them a nasty letter reiterating this point, which I have kept to this day, seeing as it was one of my better examples of creative writing.
My carrier has been BellSouth for lo all these years. Last year, the collective f**ktards at AT&T bought BellSouth and I knew in the depths of my dark and depraved soul that I would have a problem with them. As it turned out I was right...as I always am. So if any of you in blogland have to deal with those monsters, I feel for you ... I really do. UNITE AND OVERTHROW!!!!!!!!!!!!